If you're looking for a small, walkable city that combines historical charm with arts, culture and dining, consider Richmond, Virginia. The state capital is buzzing with students, beautiful neighborhoods and every big city amenity you could want. Revise this 3BR/2BA townhouse in the central Fan District and make it home.
BACK EXTERIOR
Starting in the back of the home, we've reimagined it by cleaning up the facade and restoring the classic red bricks. We've added black window frames and new lighting. In the yard, we've repaired the deck and fencing, added a rock garden, landscaping and multiple seating areas.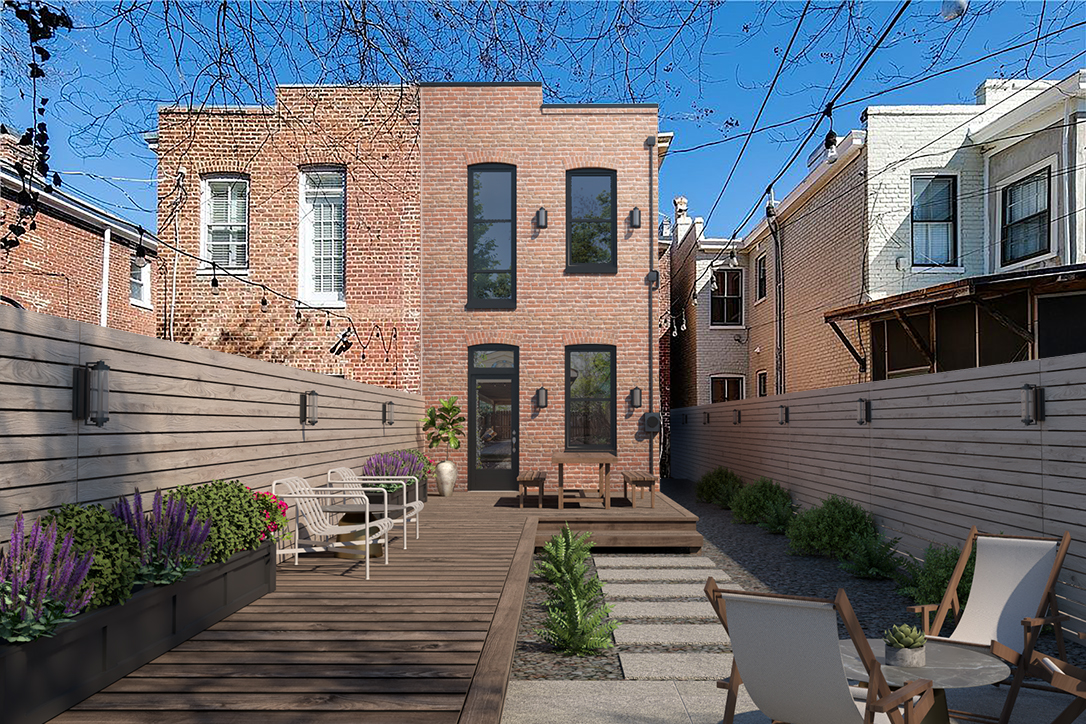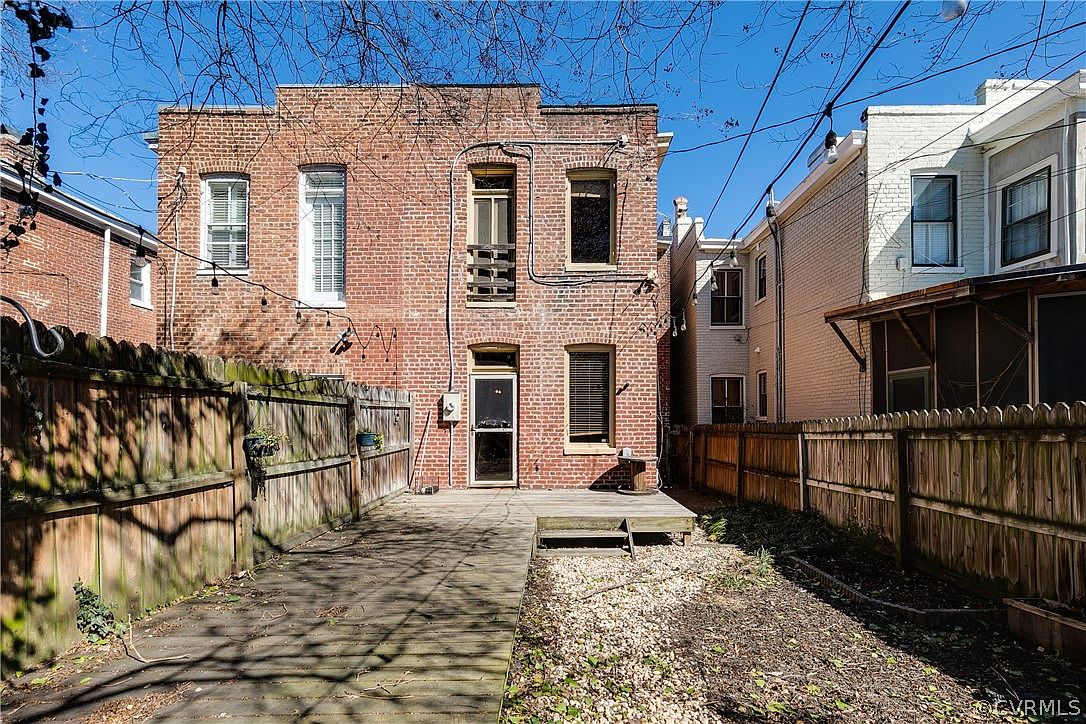 Next: Salt Lake City
Revise reimagines homes, showcasing the potential for any interior or exterior. Work with us to design your dream home renovation.
LEARN MORE