Stunning colonial charm, notable food scene, southern hospitality and scenic beauty: Charleston, SC is a fabulous city and a great place to settle. Revise this 4BR/2BA house on James Island, a rustic suburb minutes a way from Downtown and the bohemian Folly Beach.
EXTERIOR
We've reimagined the exterior of this brick ranch home by giving it a modern update that still feels very rooted in classic southern style. We've painted the brick white and added baby blue shutters and doors. We've added wood support beams for the overhanding porch to give it a modern flare. New landscaping and refreshed front walkway complete the transformation.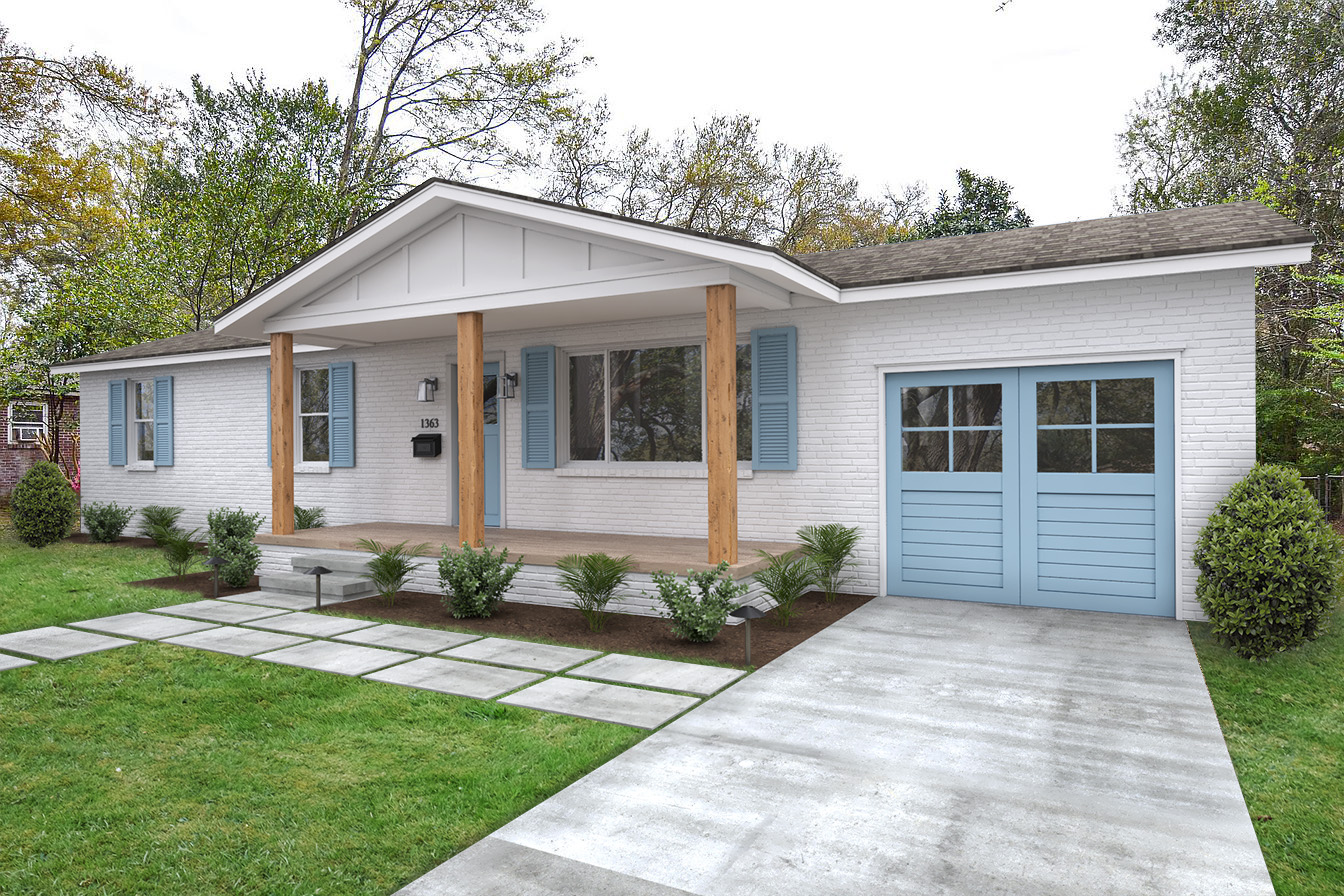 Next: Florida Keys
Revise reimagines homes, showcasing the potential for any interior or exterior. Work with us to design your dream home renovation.
LEARN MORE